About the NHGA Junior Tour
Since 1998, the NHGA has promoted a junior program that creates playing opportunities for players of all skill levels and abilities. Our program is structured to provide opportunities for junior golf development through fair competition, while encouraging proper course etiquette and good sportsmanship through playing and enjoying the game of golf.
Our NHGA Junior Tour divisions are based on yardage, instead of age. We allow players to choose which division they want to play in based on the yardage they are most comfortable playing from.
The NHGA Tour Division Yardage Breakdown
Birdie Division
Competitors in the Birdie Division will participate in 9-hole tournaments throughout the state with yardages up to 2,500. This is a great way to get a taste of competitive golf in a welcoming and fun atmosphere.
Prep Division
Competitors in the Prep Division will participate in 18-hole tournaments with yardages from 5,300-5,900 for boys and 4,800-5,300 for girls. The Prep Division is designed for players with some tournament golf experience and are a great way to prepare for middle school, and high school golf.
Elite Division
Competitors in the Elite Division will participate in 18 -36 hole tournaments with yardages from 6,000+ for boys and 5,400+ for girls. The Elite Division is designed for players with tournament golf experience and are looking to challenge themselves to longer yardages and more competition in preperation for collegiate golf.
All single day, 18 hole NHGA Junior Tour events will have these three divisions offered for both male and female junior golfers. Golfers have the option to choose which division they would like to play in during the registraiton process for each event.
Want to be involved in tournament golf, but are new to the game, still practicing your skills, or want a more relaxed environment? Check out our Mini Series Events!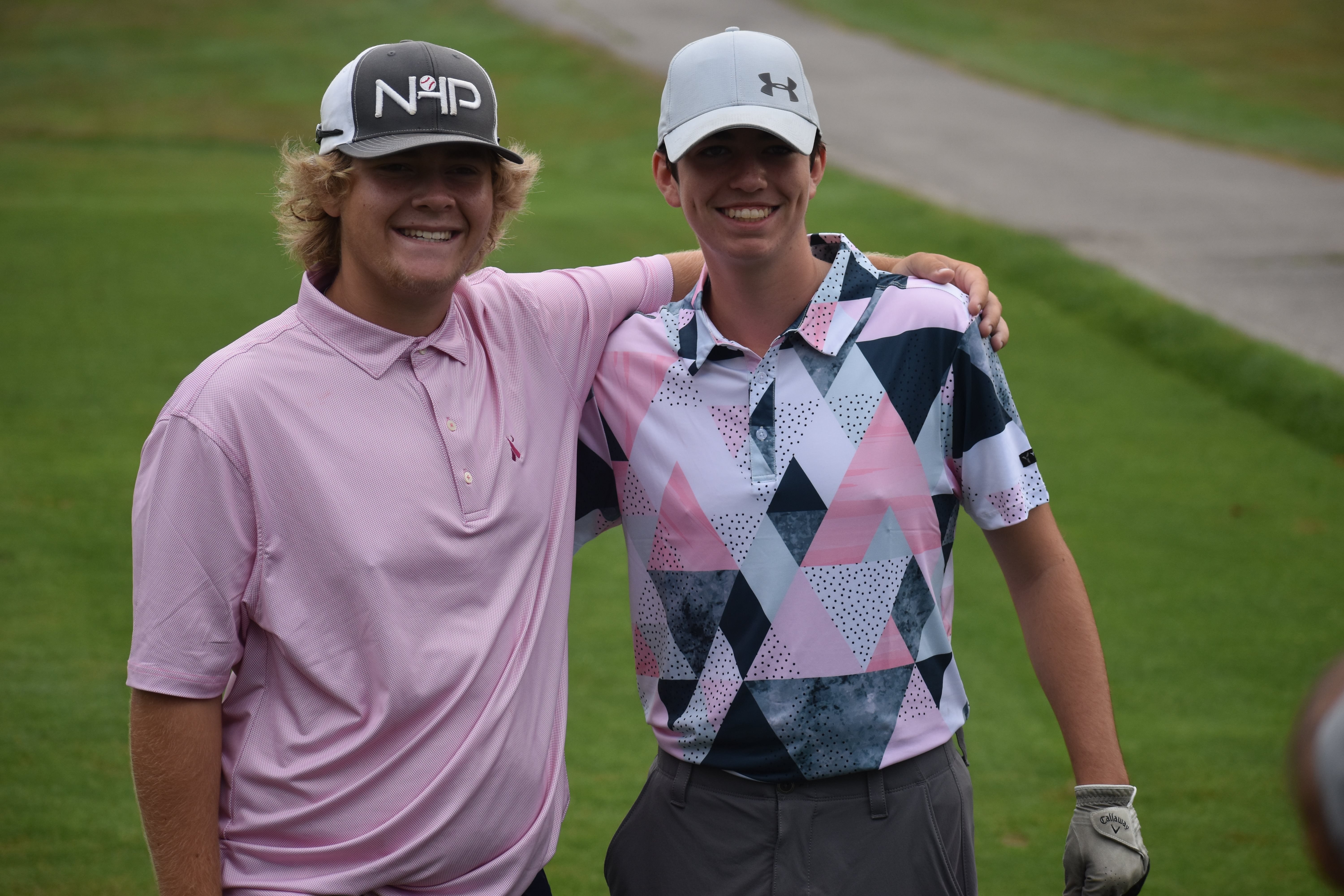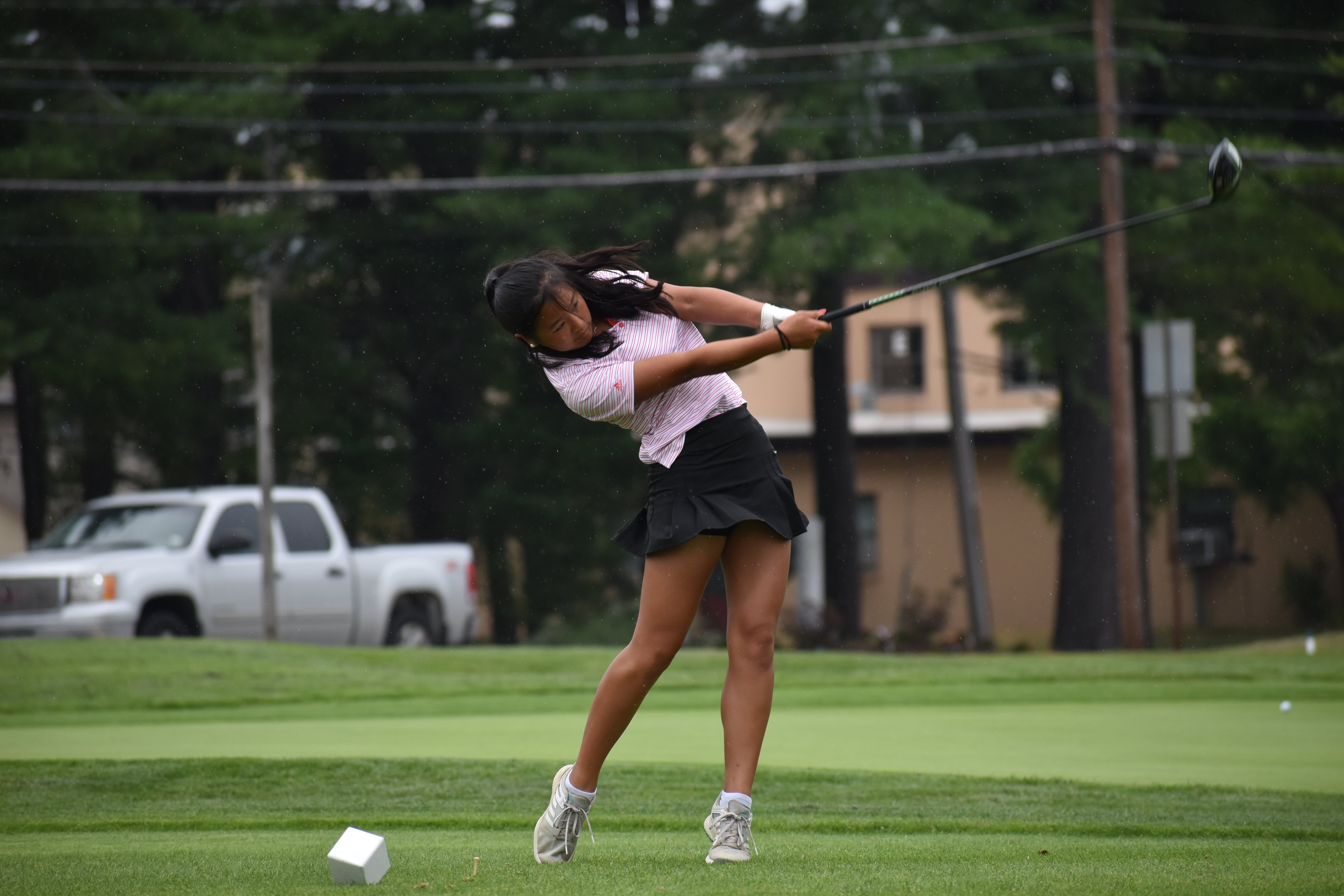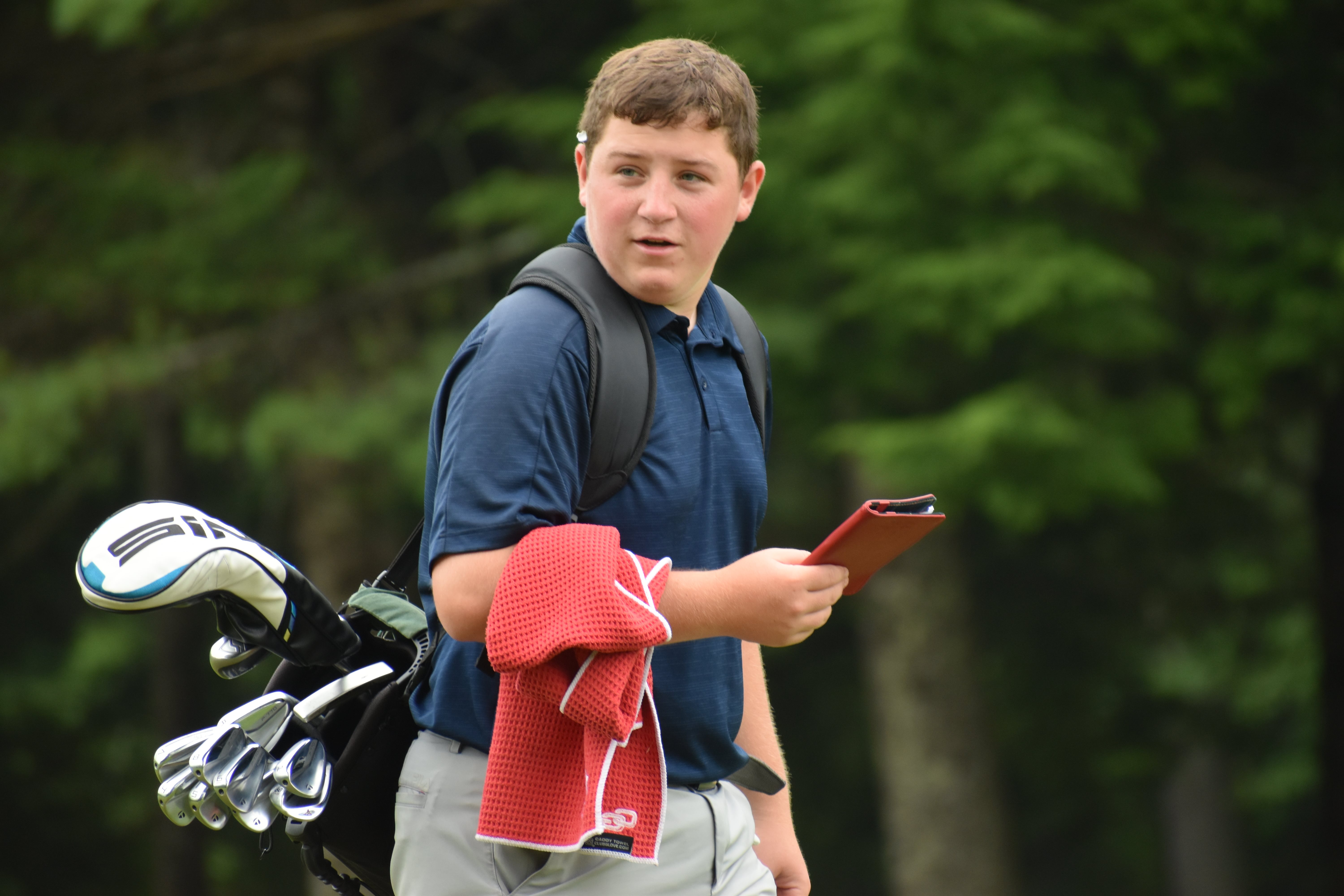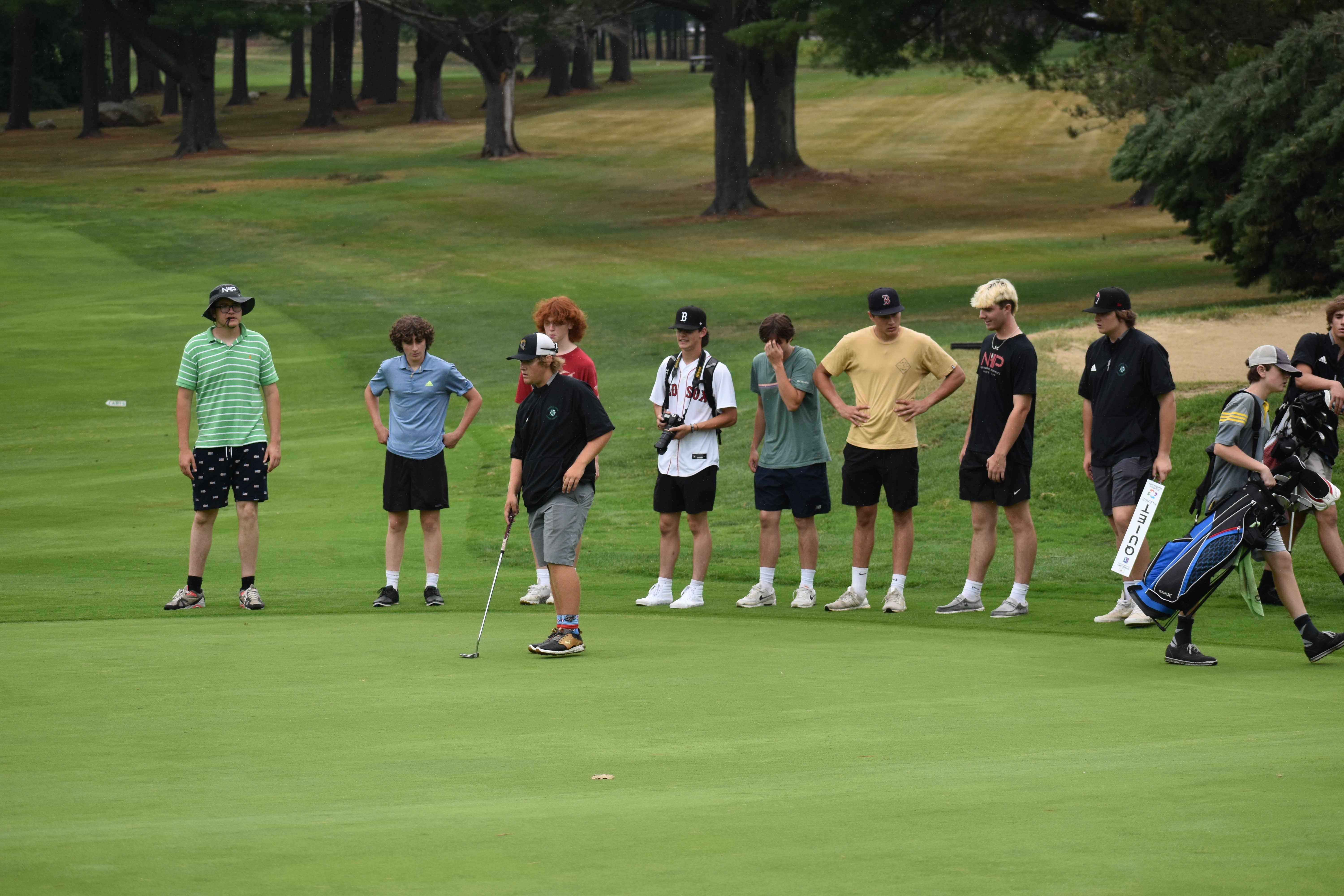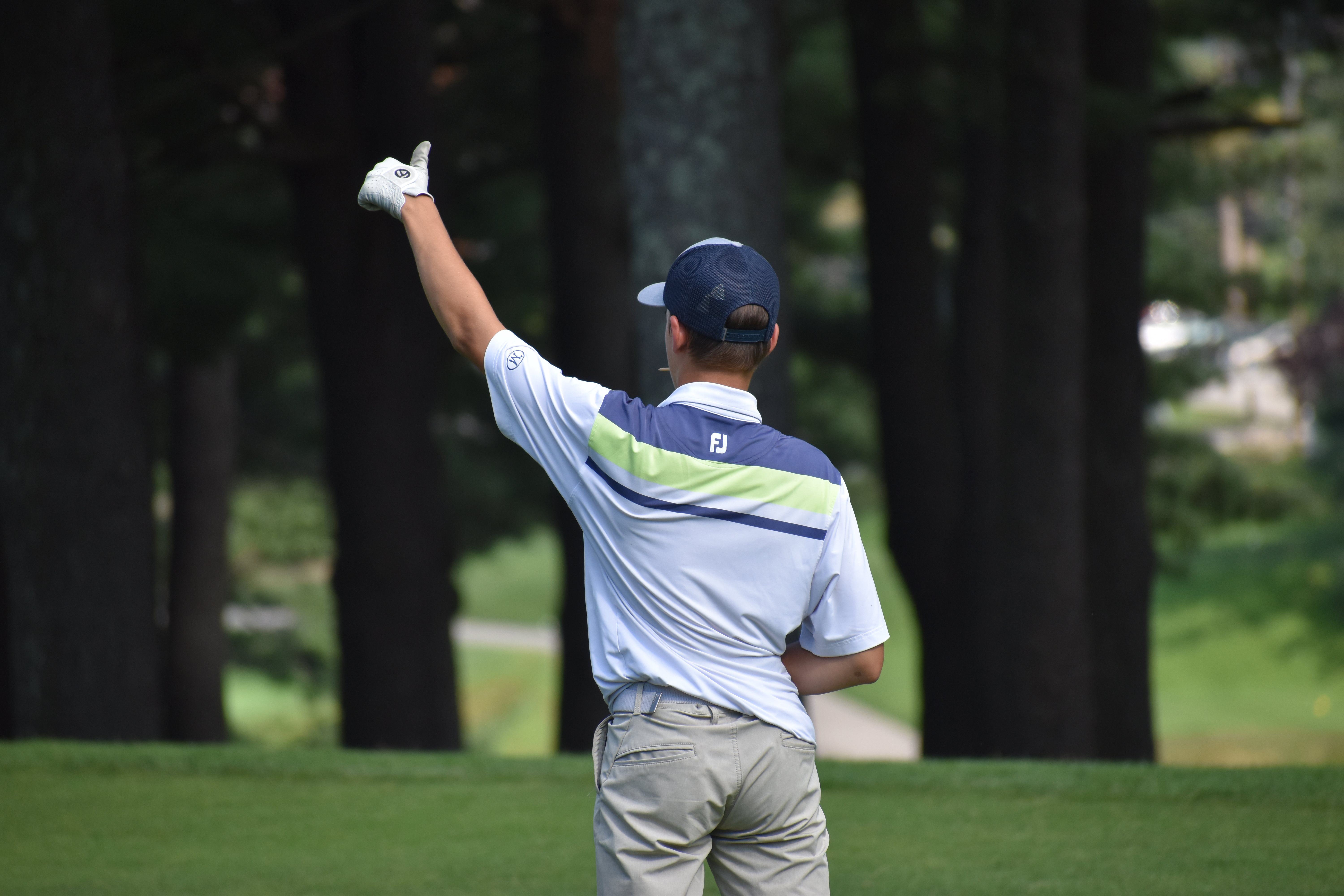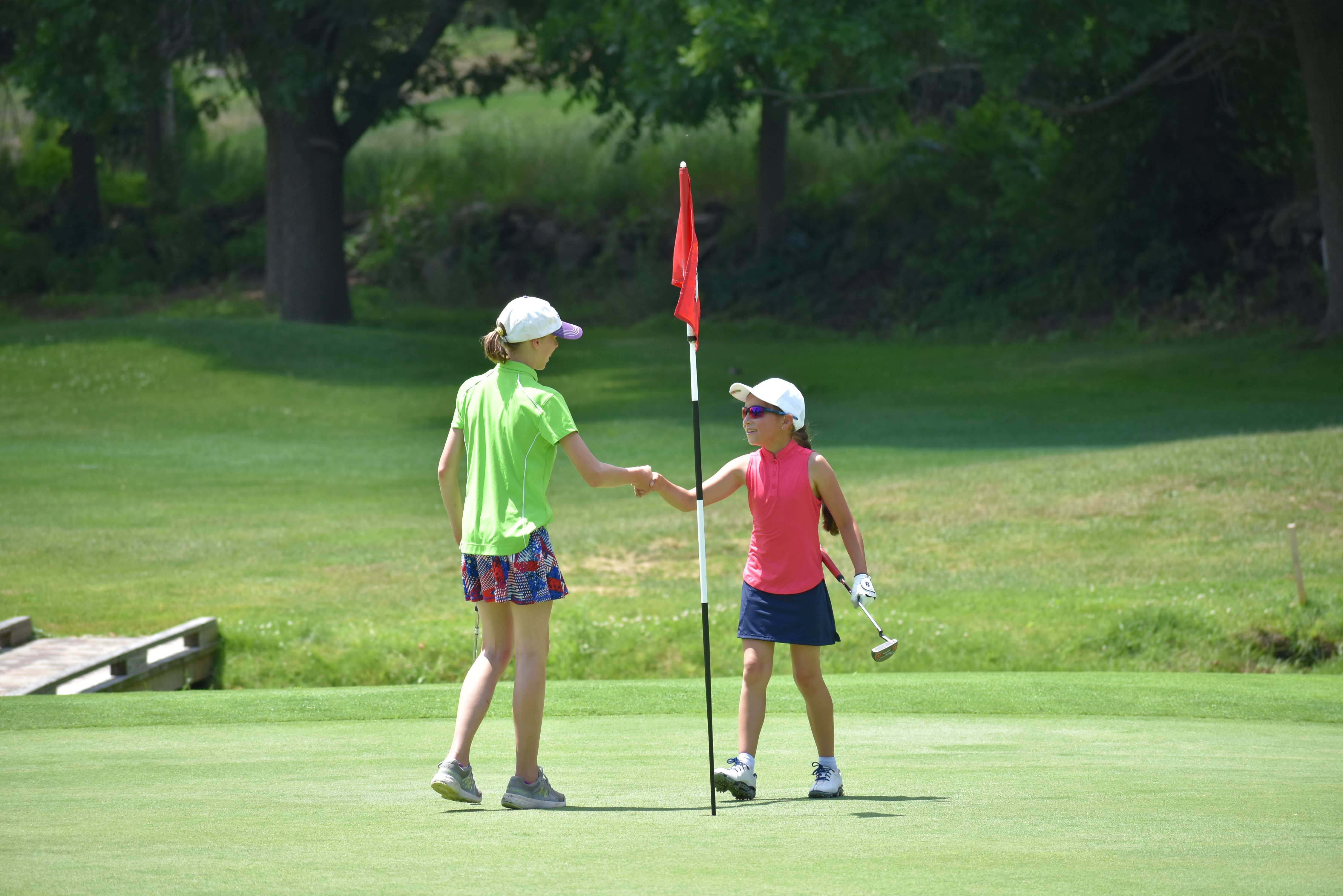 Other Hightlights of the NHGA Junior Golf Tour
Youth on Course Membership
Our NHGA Junior Tour members are also members of Youth on Course. This program allows young golfers to play at participating golf courses for just $5. More information about Youth on Course can be found by CLICKING HERE.
Affordability
Our Prep and Elite Events are $20, and our Birdie Events are $10. Each event includes golf and lunch for players after the round. You won't find a better youth sports deal in the Granite State.
Have Fun
Golf should be fun. The NHGA strives to create a welcoming environment for all players to enjoy their day on the golf course. NHGA staff is present at all events to ensure that the needs of each and every player are being met. We want to create golfers for life.
Make New Friends
Golf is an individual sport, but also forces players to interact with other competitors. Our events are a great way to make new friends on and off the golf course. Participants come from all over the state and range in skill level from beginners to those who have played on the Junior Tour for many years.
Learn
All players should attend a Rules and Etiquette clinic prior to their first event. This clinic, plus on course experiences, are vital for young golfers as they learn the complexities and intricacies of the game. NHGA staff will be present on course to assist with Rules issues during play.
Play New Courses
Events are held across the state at NHGA Member courses. This gives players the opportunity to play courses that they may not have normally had a chance to experience.
Compete for Prizes
Prizes are awarded at each event. We will also recognize Players of The Year in all of our divisions. Those players will be recognized at the annual NHGA Hall of Fame ceremony held each fall.
Junior Tour Registration
Junior Tour membership is $25 and includes a personalized bag tag and golf towel. If you have any questions about creating an account or how to sign-up, contact Director of Junior Golf, Ben Lanman at /about-the-junior-tour or call the office at (603) 219-0371
Junior tour and the First Tee Mini Series
Are you brand new to golf, or still learning the ropes of the course? Do you want more tournament experience without the pressure to play all 18 holes and in a relaxed environment? This is the perfect spot for you!
The NHGA Junior Tour has partnered with the First Tee of New Hampshire to create a new opportunity for Junior Golfers in the Granite state. Our Mini Series events are perfect for any junior golfer that is just starting out, still learning the ropes of the game, or just wants to have fun on the course! The mini series is open to junior golfers with all playing abilities and will consist of 6-9 hole events.
Farmington
June 29
Den Brae
August 1
All Mini series events are played in a Stableford Format. Rather than counting the total number of strokes taken on each hole as your score, like in regular stroke play, Stableford invovles scoring a certain number of points based on the number of strokes taken on each hole. This format is more friendly to golfers of all abilities.
Mini Series Events are $10 to play in, and are broken up into three divisions:
PREP: will play all 9 holes of the event
BIRDIE: will play all 9 holes of the event
MINI: will play 6 holes of the event.
If you have any questions, please contact the Director of Junior Golf, Ben Lanman via email at /about-the-junior-tour or 603-219-0371.
Player & Parent Code of Conduct Policy
As a member of the NHGA Junior Tour:
I will conduct myself in a manner that always brings respect and dignity to myself and to the NHGA Junior Tour while participating in NHGA Junior Tour events
I will show respect for myself, my fellow players, spectators, parents, coaches, officials, volunteers, host course staff and members while participating in NHGA Junior Tour events
I will abide by all the Rules of Golf while participating in all NHGA Junior Tour events
I will use good sportsmanship as it pertains to myself and my fellow competitors, and not use abusive language, cheat, throw equipment, or abuse golf course property
I will show respect for the host golf courses by filling divots, fixing ball marks and raking bunkers
I will follow ALL the rules of the host facility, including dress code
I will not participate in any discriminatory behavior, nor will I participate in any type of verbal, physical, or sexual harassment, or abuse of any kind
I will not use drugs, alcohol, vapes, or chewing tobacco
I will not engage in any acts of criminal activity
I will not participate in any types of gambling or betting that pertains to any NHGA Junior Tour events
I will respect the personal property of others
Dress at the host golf facility
Proper golf attire should be worn at all events. Please be aware of all host facilities dress code prior to arriving for an event. Any violation of a host facility's dress code shall be rectified prior to teeing off.
More specifically, at NHGA Junior Tour events:
Hats/visors must be worn properly (not backwards)
Collared shirts should be worn and tucked in at all times
The following are prohibited at NHGA Junior Tour Events events:
Tank tops, T-shirts
Denim shorts, short-shorts, cut-off shorts, gym shorts, jeans, sweatpants
Violations & Penalties
Any violations of this Code of Conduct will be reviewed by NHGA staff, and any potential penalties will be determined at the discretion the NHGA staff. The NHGA staff can assess any of the following penalties based on the severity and frequency of the violation(s):

One-stroke penalty for each violation
Immediate disqualification from the tournament at which the violation occurs
Disqualification from future event(s), including without limitation, future Invitationals and/or postseason honors
Suspension of NHGA Junior Tour membership (including playing privileges); and/or
Revocation of NHGA Junior Tour membership.
Depending on the type and severity of the violation, one or more of the above penalties may be assessed on the spot, or at a later time, after further investigation by the NHGA.
Additionally, members should be aware that the NHGA reserves the right to penalize members under this Code of Conduct for any violations of this Code of Conduct by the member's parent(s), guardian(s), and/or permitted spectator(s), as well as for any violations of the Parent Code of Conduct by the member's parent(s), guardian(s).
NHGA Junior Tour Parent/Spectator Guidelines
Advice (Rule 10.2) is any counsel or suggestion which could influence a player in determining his play, the choice of a club or the method of making a stroke. In addition, any conversation between player/spectator may be construed as advice. This includes any conversation between player/spectator in their native language. In either instance, penalty for breach of this rule is two strokes. Players are responsible for the actions of their relatives and spectators in regard to this rule.
Keeping the above statement in mind, please keep your conversation with the player to words of encouragement as long as advice is not given.

Spectators attend NHGA events at their own risk.

The NHGA does not allow spectator carts except if the spectator has a permanent handicap placard. Handicap spectators must present their placard to the Tournament Director prior to getting a golf cart.
All players and spectators are not permitted to ride on the back of a golf cart at any time during NHGA competitions.

Spectators should stay on cart paths. In the absence of cart paths, we ask that spectators stay in the rough. Please stay off fairways, tees and greens.

Spectators should stay one shot ahead of the group they are following. This allows spectators to follow errant shots and help identify where the ball comes to rest. Spectators are allowed to aid in the search for lost golf balls.

Spectators should not give rulings. Please seek an NHGA rules official if the need arises.

Spectators are allowed to carry medicine, drinks, food, umbrellas, etc.

The NHGA staff may assess a penalty to the player based on the severity of the spectator violation. If a serious breach has occurred, the spectator may be asked to leave the facility or the spectator may not be permitted to attend another NHGA event.

For your personal safety, we ask that you exercise caution at all times. When inclement weather moves into the area, the NHGA will suspend play by sounding airhorns. Accordingly, you should seek shelter immediately. The NHGA staff will evacuate players from the course first and then spectators.