The New Hampshire Golf Association has partnered with Youth On Course (YOC) to provide a great opportunity to our Junior Granite State Golfers. YOC initiatives will add another level of affordability for juniors looking to get into the game, and being a member of Youth On Course allows junior golfers ages 6-18 access to participating courses for $5 or less at more than 1,400 participating courses across the nation.
There are three ways to become a member in New Hampshire:
NHGA Junior Golf Tour - When you register for an NHGA Junior Tour Membership, you will automatically be enrolled in the Youth On Course Program. The NHGA Junior Tour Membership lets you gain access to all of the great junior golf events the NHGA runs throughout the season. Members of the NHGA Junior Tour also recieve a towel and personalized bag tag. Find out more about the NHGA Junior Tour Here.
Youth on Course - You can choose to just join Youth on Course to receive all the great benefits of becoming a YOC member.
First Tee New Hampshire - If you are affiliated with First Tee New Hampshire and are not an NHGA Junior Tour member, you can join Youth on Course as a First Tee affiliated member.
Whichever way you choose to get your member, the cost to join is just $25. From there, you can play golf at participating courses around the country for no more than $5! As a Youth on Course member, you will automatically receive a GHIN Handicap Index through the New Hampshire Golf Association. Click any of the links below to get started with your membership.
NHGA Junior Tour Membership
Youth On Course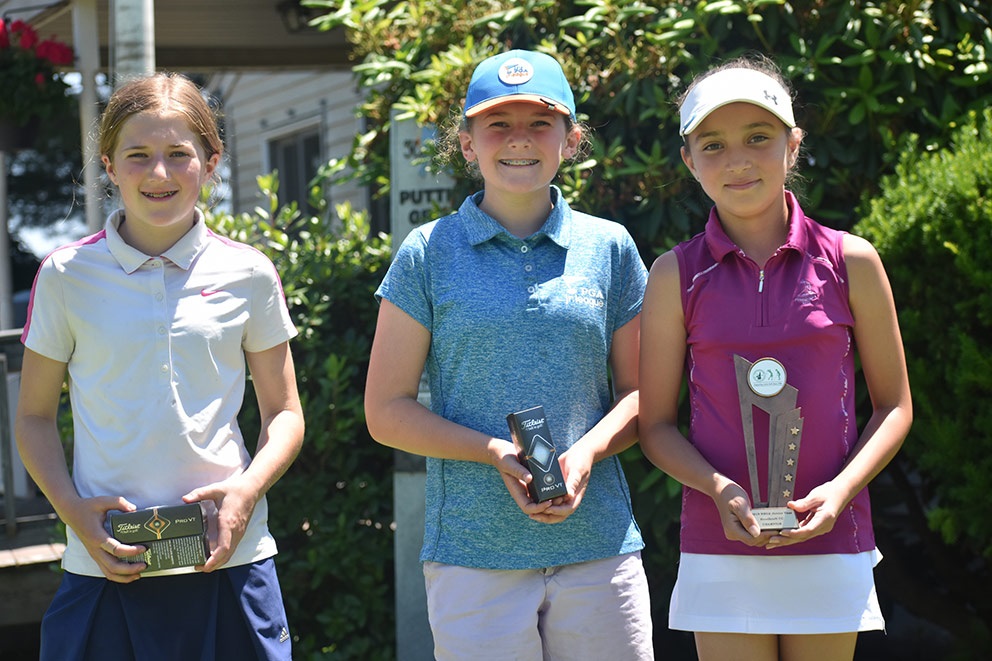 So what happens next?
After joining online through any of the methods listed above, you will recieve information about the Online Curriculum. You will be asked to take a short quiz on things such as rules and ettiquette. Once this is complete, you will be a full YOC member!
To access your YOC account, download the Youth on Course App in the Apple or Google Play stores. The app is where your membership information and YOC Membership card will live. Your membership number or GHIN number is what you will need to provide to the course upon checking in for your tee time.
Your YOC digital membership card entitles you to play golf at participating golf courses, during designated times, for $5 or less. Be sure to call the golf course prior to arriving to be sure there is availablity and let them konw you are a Youth on Course member.
Check out the Youth on Course FAQ page to help you with any other questions!