NHGA Sponsorship & Advertising Information
The New Hampshire Golf Association offers many sponsorship and advertising opportunities. We offer tournament sponsorships, along with advertising opportunities on our website, digital media, and social media. We can customize an ad campaign or sponsorship level to best meet the needs of your company.
Please contact Matt for more information
For anyone looking to advertise electronically with the NHGA, we offer three (3) Electronic Advertisement Packages to choose from. Click Here to view those offerings.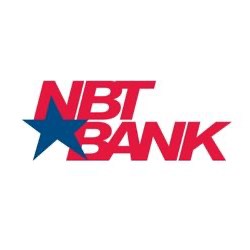 NBT Bank
NBT Bank has been a proud sponsor of the NHGA since 2019. NBT's commitment to the community and the people in their community are what make this partnership a natural fit. Since opening their doors in 1856, they have remained committed to providing their customers with superior banking services and helping to make the communities they serve a better place to live and work. They also believe that their greatest competitive advantage remains their people. Through their dedication they are able to enhance their ability to serve customers through relationship building, personalized banking solutions, local decision making and commitment to community initiatives.

Golf & Ski Warehouse
Golf & Ski Warehouse is a proud supporter of the NHGA. Throughout the years, Golf & Ski has promoted and supported junior golf across New England and was the title sponsor of the NHGA Junior Golf tour in 2014. Golf & Ski proudly supports the NHGA Tournament Series & Junior Player of the Year points lists.
Established in 1989, Golf & Ski Warehouse carries New Hampshire, Maine, and Vermont's largest inventory of quality name brand golf clubs, apparel and accessories, and a huge selection of quality name brand snow sports equipment, clothing and accessories, all at highly competitive, low warehouse prices. The experienced, professional staff specializes in custom fitting and will work with you to maximize your enjoyment of the sport. The company operates four retail stores - in West Lebanon, Greenland and Hudson, NH, and in Scarborough, ME - as well as an online store at www.golfskiwarehouse.com. You can also visit them on their Facebook and Twitter pages.